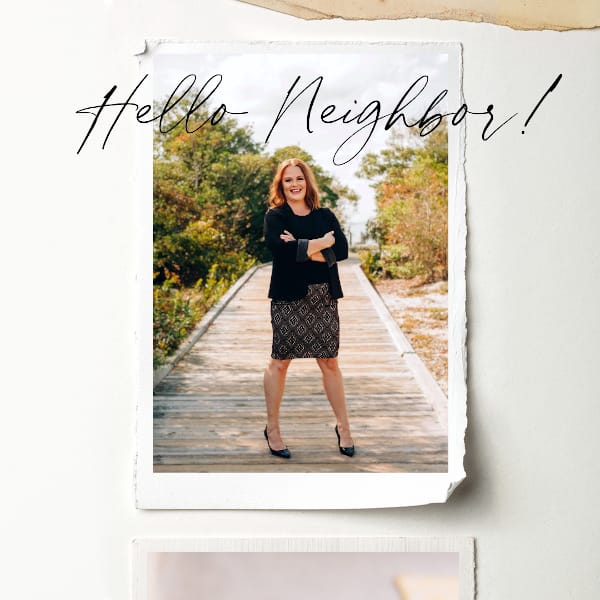 Jennifer Kerr, MBA
REALTOR®
Hey! Want to get to know me better?
Peter, my husband had been trying for years to get me to move to New Jersey where he grew up. We would visit his parents every summer on the Jersey Shore. It was such a beautiful place – so peaceful and calming.
I especially loved that we had the windows open and the fresh salty air would fill the house. We would bring the kids out on the deck to enjoy the gorgeous flowers and waive to all the boaters passing by.
In the Summer of 2018, we did it – we moved to the Jersey Shore! We started looking at homes but it felt so completely overwhelming. I had never lived anywhere but Florida and the homes here were so different.
Taxes were different, the whole process seemed different. I spoke with several Realtors, but never got a sense that someone was looking out for me and my family. It just felt transactional and cold. I didn't know who to trust with this major transition.
Fast forward to March of 2020, when the world forever changed with COVID-19. My manager called me up to tell me I had been cut to part-time and lost my health insurance benefits. This was so hard to imagine, especially in the middle of a pandemic! It was a sign, a blessing really.
I knew exactly what to do – it was like clockwork. I registered for my real estate exam and passed it on the first go!
Now I could focus on helping others in their real estate journey – by being a trusted local resource. I made it my mission to learn everything there is to know about buying and selling a home on the Jersey Shore.
I have a passion for connecting with my clients and creating lasting friendships. I have empathy and compassion for families going through life changes. I am my client's biggest advocate and customer service is at the heart of everything I do.
But the biggest part of my job is managing expectations and helping my clients – homeowners in Ocean County – manage the emotional impact of dealing with their largest financial instrument. Real estate is more than a transaction – it's a way to change lives. And for that, I am truly grateful.
Create A Real Estate Portal
CREATE A "PRO" SEARCH
Save

 

all

 

your own searches
New On market notifications
Get actual

 

MLS

 

data
Track favorite listings
Add notes & messages
Personalize your dashboard
Please use the form below to contact me about all your real estate needs. I'm ready to help!